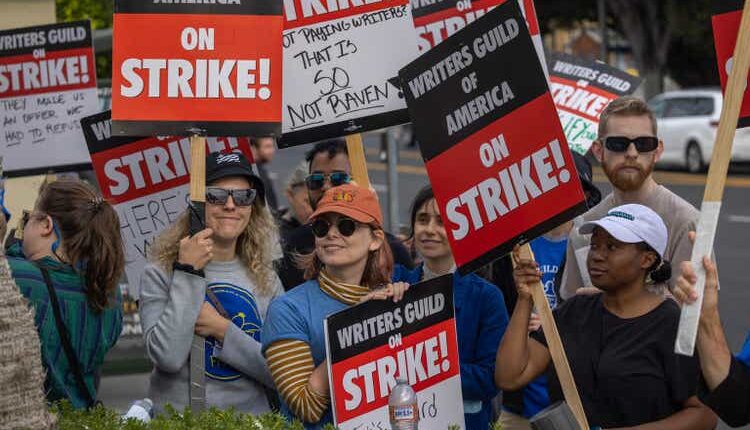 TECHnalysis Research: Platforms should leverage libraries amid profitability challenges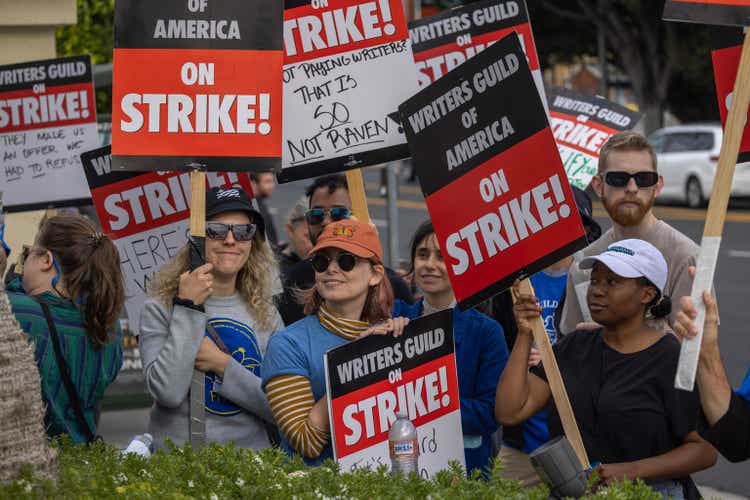 As negotiations for the Writers Guild of America and the Alliance of Motion Picture and Television Producers reached an agreement and a contract is to be voted on Tuesday, media companies (DIS), (NFLX), (WBD), (PARA), (CMCSA) should leverage their current content libraries to limit their long-term profitability challenges, said TECHnalysis Research president and chief analyst Bob O'Donnell.
The WGA and AMPTP reached a tentative agreement on Sunday after 146 days of strike, which began May 2, and five consecutive days of negotiations. Some economists have estimated that the dual WGA and the Screen Actors Guild-American Federation of Television and Radio Artists strikes have cost California's economy about $5 billion.
"[Producers] haven't had to pay these production costs for a long time," said O'Donnell, "so, that's been helping the bottom line for a number of stocks."
But long-term, he added, as new contracts for WGA and SAG-AFTRA are approved, their profitability is going to be impacted because writers are going to be given more for streaming.
"That's going to be a long-term challenge for them," he said. "In the near term, you've got hits that these companies are going to take, so they're still going to have to figure out longer-term, how can they leverage [profits] into other areas?"
That might look like leveraging profits from video games or amusement parks, like in the case of Disney and Universal, "because for pure streaming purposes, it's continuing to be a bloodbath, and it's not going to change," O'Donnell said. "So, they're going to have to get smarter about how they can leverage the library across the board. That's the only way they're going to figure this out, because there are no magical bullets to solve this problem."
Details of the new contract for the 11,000 WGA members are to be released after the Guild's Minimum Basic Agreement is finalized. Some issues the WGA is looking to cover are the use of generative AI in content production, a minimum staffing number, and a new model for streaming residual profits for writers.
SAG-AFTRA has continued to strike for their new contract since July 14.
More on the WGA strike outlook: