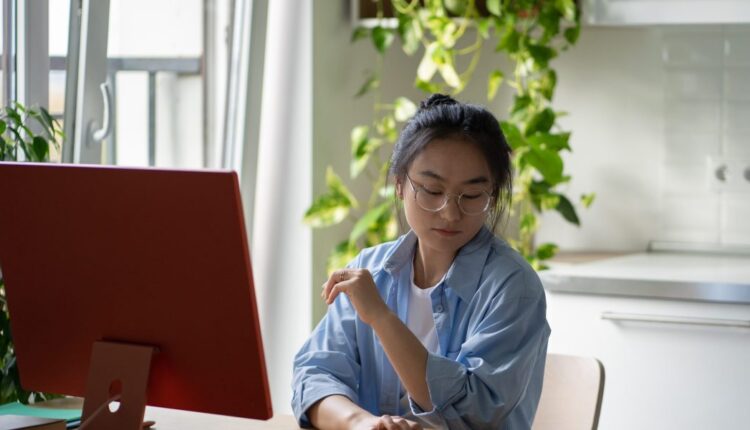 There's a $1.4 trillion suck on productivity that has nothing to do with remote work
Ever since the pandemic ushered many American knowledge workers into remote work, bosses have been worried about one key thing—productivity. 
"People were worried about the amount of time people spent at home getting snacks or watching TV," said Monica Ballesteros, a senior manager of policy and insights at liberal think tank Economist Impact (EI), on a panel at Dropbox's Work In Progress conference in New York earlier this month. She was joined onstage by Dropbox's vice president of design Alastair Simpson, Atlassian's head of Team Anywhere Annie Dean, and GitLab's former head of remote work Darren Murph. 
While some research has since concluded that workers are less productive working from home, a new report from EI reveals that flexible work actually isn't to blame for workers losing focus—rather it's lack of employee choice and a weak infrastructure for a thriving workplace, which is costing the economy and companies big time.  
Curious about why the nation is facing a period of economic stagnation, Ballesteros and her team created a model to quantify the economic value of focus at both the company and national level—and the consequences of lost focus—by discerning what workers actually spend their time doing and identifying and quantifying the distractions they have throughout the day. The model was partly based on responses from workers regarding their daily leisure activities and the overall amount of time they spend sending messages, writing emails, and browsing social media. They were asked what percentage of that time they felt was unproductive and how long it took them to regain focus. 
"We did this model in 2020, which was right at the onset of the pandemic, and repeated it in 2023," Ballesteros said. "And we could see how productivity changed, and what people are actually spending time doing throughout the week. The main finding is that productivity hasn't changed that much."
Workers spent more or less the same time on job-related tasks; what changed was how they used their time overall. "Most people spent their non-working hours doing household chores, and the amount of time they spent on distractions hasn't changed [from 2020]," she said. 
If companies could reduce that distracted time by creating better workflows that weed out distractions, Ballesteros said, that could present a "huge opportunity," economically speaking; the U.S. economy would stand to gain $1.4 trillion and companies would recoup $468 billion for companies. "Employers leave half that money on the table," Jonathan Birdwell, a global head of policy and insights at EI, later told Fortune. 
The solution: A more efficient workplace and employee choice
EI also found that C-level executives and managers struggle with distractions the most—particularly from Slack and email notifications and unimportant meetings. "We have to recognize that there's some element of—you won't be able to totally optimize the workday," Birdwell said. "The average worker lost 500 hours per year, but managers lost more—over 600."
Good meeting hygiene, ensuring every meeting has a requisite agenda, and that every team invests in practical automation tools can be crucial in reducing needless distractions, Birdwell said. Eighty percent of managers said automation tools made them more productive and cut their time spent on repetitive to-do's, like summarizing meetings or dealing with administrative tasks. But flexible work would also make a difference. 
"Workers who felt they had flexibility to organize their location and hours felt they were able to do their work in a way that maximizes and protects their focus," Birdwell said. "Most flexible workers said their arrangement is what allowed them to work deeply." 
Still, workers are bound to lose focus no matter where they're located. "On-site workers cite face-to-face interruptions as their worst distraction, while remote workers single out household chores and demands from others sharing their space," the study authors wrote. "Regardless of location, all workers wrestle with disruptions from meetings, emails, and chat messages."
That's why letting them choose where to work from—where they feel they might have the least distractions or be able to refocus best—could serve as a solution. But the problem, Birdwell says, is that some companies won't allow flexible work because they want to maintain culture. "There's an inherent tension there," he explains. "Companies think if they allow people to work from anywhere, it'll be harder to maintain connection, and be a detriment for new employees."
But research like EI's shows there's true bottom-line perks to flexibility, Birdwell added, and he's hopeful that will convince more businesses to give it a chance.