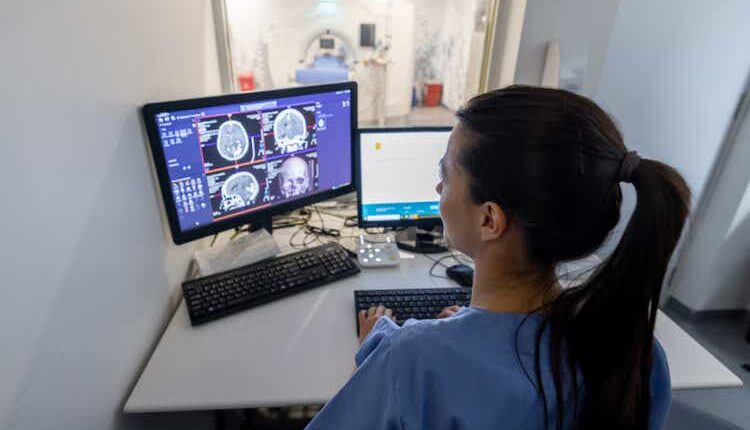 These companies set to benefit from sales of Biogen med Leqembi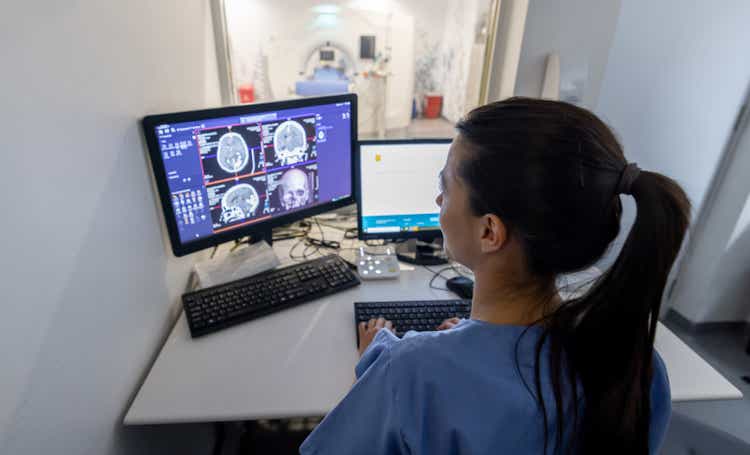 When the US FDA granted full approval of Biogen (NASDAQ:BIIB) and Eisai's (OTCPK:ESAIY) Alzheimer's treatment Leqembi (lecanemab), it was a boon to the two companies. It meant that the Centers for Medicare and Medicaid Services (CMS) would cover the drug.
Patients also benefitted as Medicare would foot most of the bill for the cost of the drug, which has a list price of $16.5K. And due to requirements for taking the medicine, it also meant that other companies — particularly in the diagnostics and imaging space — could make money off of Leqembi uptake.
While the full approval could help restore some of Biogen (BIIB) and Eisai's (OTCPK:ESALF) damaged reputation after its other approved Alzheimer's med, Aduhelm (aducanumab), failed to gain traction, getting people take the drug is, well, a process.
A patient first has to have a confirmed diagnosis of mild cognitive impairment related to Alzheimer's or mild dementia. Those with more severe forms of the disease are not eligible for treatment.
Next, a patient will have to get either a amyloid PET scan or spinal tap to confirm the presence of amyloid, a sticky protein in the brain believed to be associated with Alzheimer's. Here's the problem. Medicare only covers one of these PET scans per lifetime and only as part of a trial. Out-of-pocket costs for a PET scan can average $3K or more, according to the Alzheimer's Association.
The imaging cost issue may go away soon if a proposal from CMS to eliminate the restriction on PET scans is eliminated. But even if it is, a Leqembi user will still need to have regular MRI scans due to the brain hemorrhaging and bleeding seen in some patients in clinical trials.
While these hurdles might be a turnoff for some, it has the potential to benefit other companies in the process, such as those who provide diagnostics and imaging systems necessary for PET and MRI scans, and radiology centers where they will be conducted.
Here's a look at some of the companies that could reap their own dividends courtesy of Leqembi.
GE HealthCare Technologies (NASDAQ:GEHC) is a healthcare equipment powerhouse, and one of its largest segments is diagnostic machines and supplies. The company's line of Omni Legend and Discovery CT/PET machines are already present in many radiology suites. Should demand for Leqembi take off, additional orders for these machines are almost certain to rise.
GE Healthcare also provides chemistry solutions and cyclotrons to support tracer production that is used in the evaluation of scans.
Siemens Healthineers (OTCPK:SEMHF)(OTCPK:SMMNY) is another diagnostics and imaging behemoth. Its Biograph family of CT/PET scanners is a direct competitor to GE HealthCare (GEHC).
Because a spinal tap to collect cerebrospinal fluid can also be used to detect the presence of amyloid in the brain, Roche's (OTCQX:RHHBY) diagnostics segment markets a test that can detect the presence of amyloid from CSF.
RadNet (NASDAQ:RDNT) is one of the largest providers of diagnostic imaging services centers in the country with 357 centers in seven states. It is where a patient would get a amyloid pet scan or one of the regular MRI scans that Leqembi treatment requires.
Diagnostic services providers Quest Diagnostics (DGX) and Laboratory Corporation of America (LH) could also see increased testing resulting from Leqembi. Labeling recommends that doctors test potential patients for the presence of the APOE4 gene, which is associated with a higher risk of brain hemorrhaging and bleeding seen with the drug.
More on GE Healthcare, Siemens, Biogen