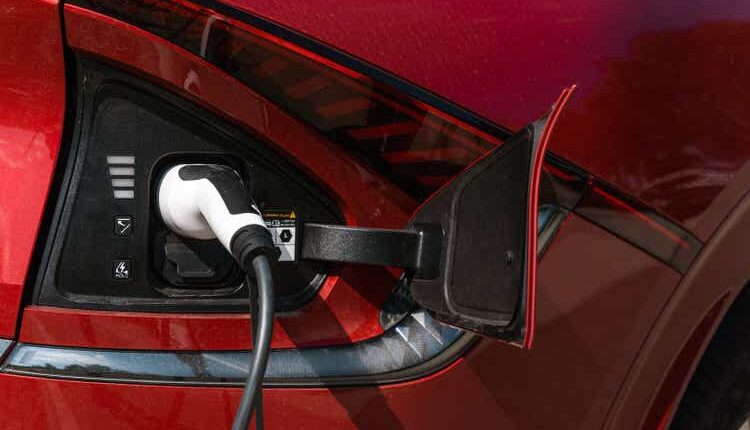 Thinking of buying a used EV? Think very, very carefully (NYSE:CVNA)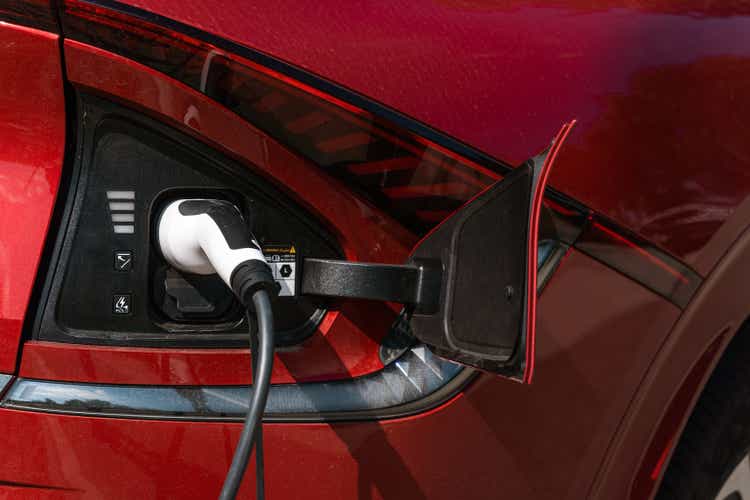 More new electric vehicles coming to market also means more used EVs for sale.
But pricing an EV is nowhere near as straightforward as pricing a traditional gasoline-fed automobile. To begin with, there is the battery, which represents the bulk of the car's value. While there are battery health reports available, they are not standardized and it's nearly impossible to know exactly how often it was charged and how it was driven, among other things.
Battery health is a "giant question and there's more questions than answers there," according to David Greene, Cars.com's (NYSE:CARS) industry and marketplace analyst.
Additionally, EVs come with any number of digital features that add value and may not be immediately evident to those evaluating the car.
"If you don't value it accordingly when you buy the car, either at auction or giving a customer a trade-in price, you can pay too much and end up losing money on the deal," Greene said in an interview. "Similarly, if there's a feature the car has you don't know about, you may underprice it when you go to sell it and again, you're losing money."
Topping it off, Teslas (NASDAQ:TSLA), which represent about 60% of the used EV market today, have no model years so it's impossible to know what changes have been made within a specific model.
That complicates life for consumers and dealers like Carvana (NYSE:CVNA), CarMax (NYSE:KMX), Lithia Motors (NYSE:LAD) and AutoNation (NYSE:AN).
"The fact that there are more used EVs, that means new challenges are coming up for dealers," Greene said.
A Ford (NYSE:F) dealer, for example, may know its own EVs inside and out, but it has to understand another several dozen brands and models to properly evaluate and price cars that are far more complex than they were previously.
Growing market
Used EVs represented 1% of total used car sales in the first quarter, which, while minimal, is twice what it was 18 months earlier, according to Kelley Blue Book. New EV sales were nearly 7% of all new car sales in the first quarter, up from 2.4% two years earlier.
"We're in the early days, but both are accelerating," said Sean Tucker, editor for Kelley Blue Book.
Battery health reports are meant to show much life is left in a battery, even if they cannot account for other factors.
"You need to understand battery health to negotiate the value of the car," Tucker said in an interview. It's a big difference if the battery has 70% or 80% life expectancy.
With Teslas (TSLA), it's even more complicated.
"You really have to study the individual car that you are buying," Tucker said. Because there are no model years, it's hard to know the difference from one to the next.
Standardization
Both Tucker and Greene compared today's EV situation to last century before there was a lack of standardization. For example, gas filler holes were all different for a time, and it wasn't until the late 1920s that the U.S. set out the rule that steering wheels have to be on the left side.
There were hundreds of car brands using different technology at the time. "Eventually survivors rose to the top and those are the brands we know today," Greene said.
TLSA may end up being one of the survivors of the EV age: A big benefit of their cars is that they have "an exceptional cooling system that helps preserve battery life," Greene said.
That compares to earlier generation Nissan Leafs, which have no cooling system, meaning the life of the battery drains faster.
It remains to be seen how newer EV makers like VinFast Auto (NASDAQ:VFS), Rivian Automotive (NASDAQ:RIVN), Nio (NYSE:NIO), XPeng, (NYSE:XPEV), Canoo (NASDAQ:GOEV) and Lucid Group (NASDAQ:LCID) will fare, as well as traditional groups moving into EVs, including F (Ford), General Motors (NYSE:GM), Stellantis (NYSE:STLA), Nissan Motor (OTCPK:NSANY), Honda Motor Co. (NYSE:HMC), Toyota Motor Corporation (NYSE:TM), Mercedes-Benz Group AG (OTCPK:MBGAF), Bayerische Motoren Werke Aktiengesellschaft (OTCPK:BMWYY) and Volkswagen AG (OTCPK:VWAGY).
While the lack of regulation makes it more difficult in the short-run for buyers and sellers, it allows for carmakers to experiment and try new things.
"With electric vehicles today, you're seeing a lot of innovation without a lot of regulation," Green said. At some point, it will get harder to enter the market but for now the opportunity is open for new business and technologies.
Until we see standardization, however, the questions surrounding used EVs will just keep mounting.
"Consumers are really going to have to educate themselves," Greene said.
More on AutoNation, BMW, etc.