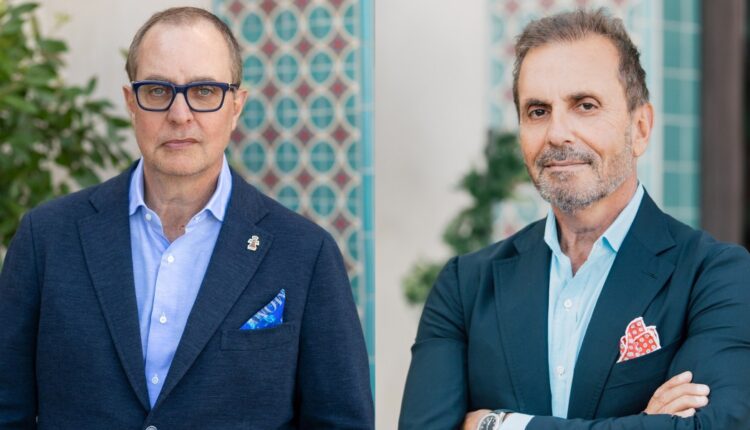 Treasury Wine Estates buys DAOU Vineyards for $1 billion
One of the world's largest winemakers, Australia's Treasury Wine Estates (TWE), has acquired a California vineyard for $1 billion that it hopes to make the linchpin in its efforts to enter the U.S. premium market. 
DAOU Vineyards is owned by two Lebanese-American brothers who started with just a one-acre vineyard, making wine in their garage. Over the years, DAOU grew from a scrappy upstart to what Ben Dollard, president of Treasury Americas, said would have a "cornerstone role within our portfolio."
Over the past few years TWE has been clear it sees pricier, higher quality wines as the future of its business. 
"TWE's ambition is clear: to become the world's most admired premium wine company," the company said in a press release. 
DAOU was founded by Georges and Daniel Daou, who fled Lebanon during the county's civil war in the 1970s, according to the company's website. The family relocated to France where the two brothers developed an interest in winemaking and eventually made their way to San Diego. There, the two brothers started a network technology company, aptly named DAOU Systems, that was acquired by technology company Proxicom in 2005 in a deal estimated to be worth $22 million. After the sale, Daniel Daou, who had long-been obsessed with wine, bought a property in Paso Robles, Calif., about three hours south of San Francisco, with his brother Georges joining him as a business partner. DAOU now has a roughly 400-acre vineyard.   
When Dollard met with the Daous he was particularly struck with how well they understood their consumers, he told Fortune. Meanwhile the Daous were especially eager to grow their business beyond the U.S. "One of the big opportunities they see for the brand is international expansion and that's certainly a material capability of us," Dollard added. 
DAOU, which grows Cabernet Sauvignon, Malbec, and Semillon grapes, has bottles that sell for as high as $285 on the popular wine app Vivino. A magnum of DAOU's 2020 Merlot sells for $590 on the vineyard's website. 
The acquisition includes $900 million in upfront payments, with another $100 million if certain performance targets are met. 
TWE, which had about $1.6 billion in annual revenue, has had its sights set on the premium market for several years, as American consumers become increasingly interested in wine. 
"We're seeing across the wine category, the appetite and desire for consumers to explore and expand their knowledge and experience with wine," Dollard says. "With that comes an appetite to explore in the luxury space." 
In fiscal 2023, 85% of TWE's sales came from its premium and luxury brands, a two percentage point increase compared to the year before. 
TWE already owns several wineries in the U.S. including Stag's Leap, Acacia Winery, and Beringer Vineyards, the oldest continuously operating vineyard in the Napa Valley. Expanding further into the American market has been a top priority for TWE ever since China imposed massive tariffs on Australian wine imports. That tariff came after Australian Prime Minister Scott Morrison called for an independent investigation into the origins of COVID-19, a probe that China called "political games." In March 2021, Chinese authorities retaliated by imposing a five-year tariff that went up to 218% for Australian wines that decimated Australia's  wine business. Imports to China fell 97% the first year. 
"I don't see why we would wait for China," CEO Tim Ford told investors earlier this year. 
Recent reports indicate the Australian government is hopeful Chinese officials will lift tariffs on wine imports, which would pave the way for TWE to return to the world's second-largest economy. "Daou, particularly because we see Chinese market as an opportunity, continues to open doors for us and and that's exactly why we get excited," Dollard says.