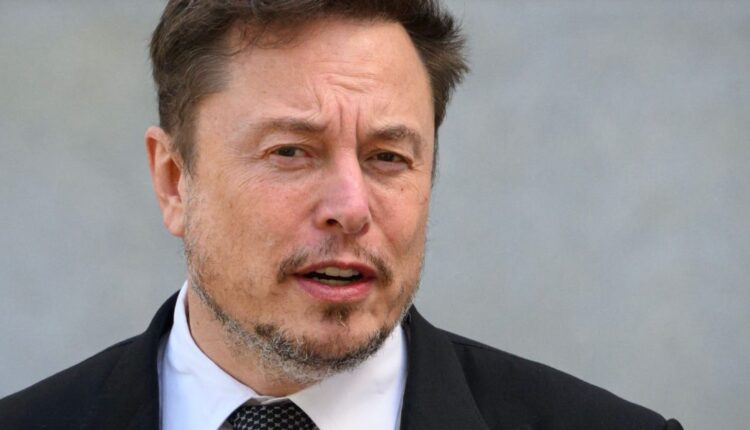 Twitter/X CEO Linda Yaccarino shares promotional video with anti-Elon Musk tweets
Linda Yaccarino, the CEO of Twitter/X, shared a new video advertisement for the social media platform Thursday, laying out the case for the service as an "everything app." But featured in the video's quick-scrolling list of Tweets were some harsh criticisms of owner Elon Musk and the platform itself.
Yaccarino's post was quickly deleted but eagle-eyed users spotted the Tweets, and that a new "higher res" version was posted with the critical tweets removed.
Crypto researcher Molly White, however, managed to capture the original video and showcase the Tweets that were pulled. Among them was one retweeting Musk's controversial tweet about the Anti-Defamation League, noting that Twitter's value has fallen by at least 50% amid a storm of criticism about its owners' potential antisemitism. "Masterful gambit sir," it read.
Another targeted Twitter's timeline algorithm, reading "the timeline algo is dying fr it's becoming mediocre engagement maxxed [sic] on low effort repost accounts and dating discourse."
Other Tweets that zipped by the collage-like feed were reactions to Bill Maher's take on the WGA and SAG strikes and even a tweet by President Joe Biden. All were removed from the "higher res" version. None could be seen without pausing the video as it rolled the Tweets by.
anyway here it is for posterity pic.twitter.com/vyxIsbjmyw

— Molly White (@molly0xFFF) September 21, 2023
There were Tweets that you wouldn't expect to find in a promotional video:
"You aren't owed a living for doing a job that creates value and enriches people who don't create anything" is a good way to describe the conceit of capitalism – User eve6
"My entire career has been dependent on men. To promote me. To hire me. To advocate for me to their peer groups. I've been slowly changing that, but I look forward to the day where it doesn't feel true any more." – User Mia Blume
It's not the first public headache Yaccarino has had since taking the CEO job. Last month, she changed her username on the platform from "Lindayacc" to "LindayaX".
Before making the move, she posted a poll, asking what she should change the username to, but slipped up and wrote her former username as "lindayaccs". That account was promptly grabbed by a troll, who has had no end of fun parodying Yaccarino's online presence, with posts reading things like "Hello fellow Reptilians! Let's revert back to Twitter! Who's with me?"
Twitter's security department, which would normally watch for these sorts of parody accounts, was largely laid off last year after Musk bought the company.
In a reply to Fortune seeking comment about the video, the company responded with its latest auto-reply to all media questions: "Busy now, please check back later," which has replaced its poop emoji autoreply.
Subscribe to Well Adjusted, our newsletter full of simple strategies to work smarter and live better, from the Fortune Well team.
Sign up today
.