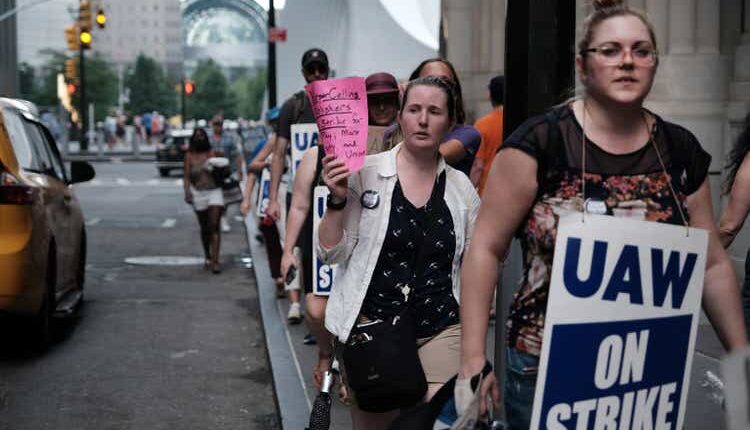 UAW strike plays out as expected on day two – investors prep for the long game (NYSE:GM)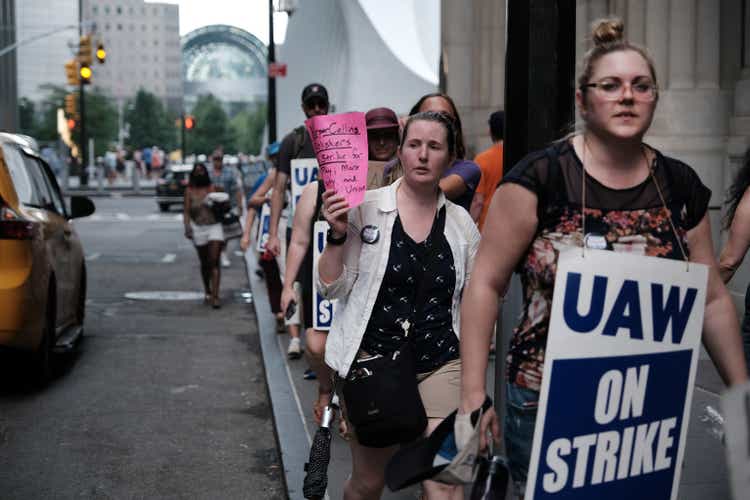 The United Auto Workers went back to the table on day two of a targeted strike against General Motors (NYSE:GM), Ford Motor (NYSE:F), and Stellantis (NYSE:STLA). The auto workers union said negotiators had "reasonably productive' discussions with representatives of Ford (F). The UAW's statement did not mention the status of the talks with General Motors (GM) or Stellantis (STLA). However, Stellantis (STLA) updated on Saturday that a proposal to resume work at an idled Illinois factory has fallen through.
About 12,700 UAW workers were on strike on Saturday, which is less than 10% of the UAW workforce. Both sides have traded some of the normal heated barbs over the impact on consumers of higher UAW wages, the sharing of corporate profits, and the viability of the union demands.
For investors, the UAW strike has played out very much as predicted and is likely to last a few months if the negotiations proceed similar to the 2019 strike timeline. Analysts have observed that the share prices of auto manufacturers and auto suppliers have already priced in some of the ongoing disruption, although they also warned that a strike of more than a few months could reset expectations. In the past, the auto sector as a whole has recovered most of the ground lost during work stoppages, and some opportunistic investors have realized big gains in auto suppliers stocks that rallied following the eventual contract renewals.
More on the Detroit automakers