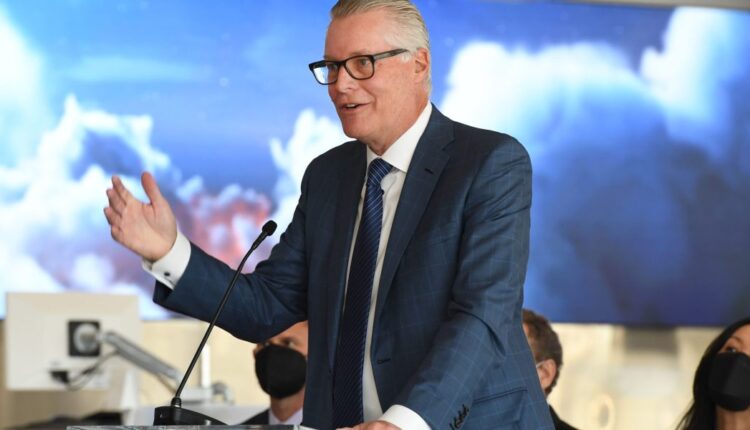 Uproar over Delta changing its loyalty program forces the airline to partially reverse course while admitting it 'won't solve for every disappointment'
Delta Air Lines is rolling back some of the widespread and unpopular changes to its SkyMiles loyalty program, trimming the increase in requirements for various status levels and adding access to its airport lounges. But the shift to using cash spent, not miles flown, in calculating rewards remains in place. 
Delta committed to the re-do after announcement of the broad overhaul on Sept. 14 triggered an avalanche of customer complaints. Two weeks later, Chief Executive Officer Ed Bastian acknowledged there was "no question we probably went too far."
In an email to loyalty members Wednesday, Bastian said "I appreciate your opinions and understand your disappointment." Though he added that the latest modifications "won't solve for every disappointment."
Delta is reducing the number of medallion qualification dollars required to reach silver status to $5,000, down from $6,000; gold level will need $10,000 instead of $12,000; platinum will be $15,000 from $18,000; diamond will be $28,000 instead of $35,000. 
Holders of certain credit cards will receive a "head start" of $2,500 medallion qualifying dollars per card type starting Feb. 1, helping them get halfway to silver status for the 2025 program year, American Express said in a statement.
The airline is also easing some of the restrictions it placed on access to its Sky Club airport lounges. Starting Feb. 1, 2025, Delta SkyMiles Reserve and Delta SkyMiles Reserve Business American Express Card holders will receive 15 days per year of club access, up from 10 visits previously. The switch to a per-day instead of per-visit count means members can access clubs in more than one city in 24 hours without reducing their access like under the visit label. 
Customers with the Platinum card and Business Platinum card from Amex will get 10 days' free access a year instead of the previous six visits, Delta said. Delta SkyMiles Platinum and Platinum Business Amex card members and those on business economy regardless of card type will no longer have club access as of Jan 1, 2024. 
Card members can purchase club access for $50 a day after using all their allotted days. Left unchanged was the ability for members to earn unlimited Sky Club access after spending $75,000 on an eligible card in a calendar year. 
Delta is also offering new options for members with high medallion qualifying miles to roll over their balances under the new system, and upgrading rewards for passengers traveling more than a million miles. 
Starting Jan. 1, amounts spent on fares, Delta credit cards co-branded with American Express Co. and other cards linked to SkyMiles accounts will be used to calculate rewards. Delta currently grants mileage points based on airfares, the number of flights that aren't basic economy and card spending.
The original program shifts were prompted by a swell in higher-status members when the carrier allowed status and miles to roll over during the pandemic even though people weren't flying. That almost doubled the number of "diamond" medallion holders, the highest level, Bastian said. 
The resulting increase in demand for premium products and services was "far in excess" of Delta's ability and assets, he said. The airlines' Sky Club lounges, for example, were overwhelmed, with long lines stretching outside the entrance at some airports.