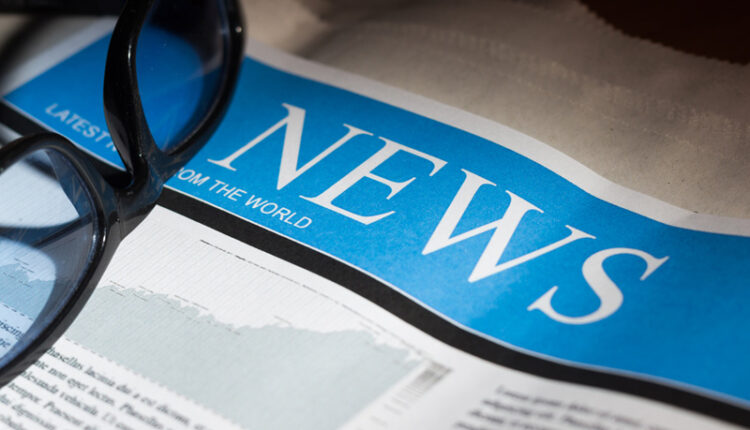 US House begins vote that could elevate Mike Johnson to vacant speaker post By Reuters
© Reuters. U.S. Representative Mike Johnson (R-LA) is surrounded by fellow members as he speaks to reporters after securing the nomination for House Speaker from the Republican conference on Capitol Hill in Washington, U.S. October 24, 2023. REUTERS/Jonathan Ernst
By David Morgan and Moira Warburton
WASHINGTON (Reuters) -The U.S. House Representatives began a vote on Wednesday that could elect Republican Mike Johnson as speaker, potentially bringing an end to a three-week-long power vacuum that brought all legislative activity in the chamber to halt.
As the roll call vote commenced, Republican lawmakers who narrowly control the chamber called out the name of Johnson, 51, the Louisiana conservative who won his party's nomination late Tuesday. None voted for other candidates, in a sign that Johnson might succeed where other hopefuls have fallen short. Democrats voted for their leader, Hakeem Jeffries.
Republican Representative Elise Stefanik predicted Johnson would, unlike the party's three previous nominees, win the 217 votes needed to claim the speaker's gavel.
"Today is the day we get this done," Stefanik said as she nominated him on the House floor.
Republican infighting has left the House leaderless since Oct. 3, unable to respond to the wars in the Middle East and Ukraine, or to take action to keep federal agencies funded past Nov. 17.
First elected to Congress in 2016, Johnson would be the least experienced House speaker in decades. A lawyer who spent years advancing conservative policies like school prayer, he has held several leadership posts and built alliances across the party.
He led an unsuccessful appeal by 126 House Republicans after the 2020 presidential election to get the Supreme Court to overturn election results in states that Republican Donald Trump had lost.
Johnson declined to answer a question about that effort on Tuesday night, while other Republicans booed and heckled the reporter who asked the question.
Democrats said that should disqualify him.
"When members of this body voted to reject the results of the 2020 election, they forfeited their ability to lead this chamber," Democratic Representative Pete Aguilar said on the House floor.
Trump on Wednesday urged fellow Republicans to unite around Johnson. One day earlier, he told them to oppose Representative Tom Emmer, who won the party's nomination only to withdraw a few hours later.
Emmer is the only Republican speaker candidate so far who voted to certify Trump's 2020 defeat to Democrat Joe Biden.
Several Republican lawmakers said they opposed Emmer because he did not support Trump's challenges to the election results.
Johnson has also backed legislation that bars gender-related surgery or hormone treatment for transgender teens, prohibits mask mandates on airplanes, and tightens immigration and abortion restrictions.
It is not clear whether Johnson will be able to win the 217 votes needed to claim the speaker's gavel, or whether he will fall victim to the same divisions that stymied Emmer and other Republican speaker hopefuls.
Republicans control the House by a narrow 221-212 majority and can afford no more than four defections on party-line votes.
CHALLENGES AHEAD
Even if Johnson succeeds, he will confront the same challenges that confounded McCarthy. They include the demands of the caucus' hardline members and the reality that with a Democratic majority in the Senate and Biden occupying the Oval Office, no laws can currently be passed in Washington without bipartisan support.
"It's in the best interest of the country – and House Republicans themselves – to get their act together," White House spokesperson Andrew Bates said in a statement.
A small band of party hardliners led by Republican Representative Matt Gaetz engineered Kevin McCarthy's ouster on Oct. 3. As the chamber has limped along, leaderless, a number of Republicans have voiced frustration at the stalemate.
Emmer was the third nominee to drop out after bids by Steve Scalise, the No. 2 House Republican, and conservative leader Jim Jordan were also spiked by party infighting.
Johnson is far from the top ranks of House Republican fundraisers – typically a key duty for a party leader. His campaign raised about $1.3 million in the 2022 election cycle, a fraction of the $28 million raised by Kevin McCarthy's campaign and $14 million raised by Jim Jordan's.
Democrats have said they are open to a compromise candidate that would allow the chamber to function. Many Republicans have said on principle that they would not back somebody who had support from the opposition party.
The infighting has left the House unable to respond to Biden's $106 billion request for aid to Israel, Ukraine and U.S. border security. Congress will also have to act before a Nov. 17 deadline to fund the U.S. government and avert a partial shutdown.
The uncertainty has also helped to push up the U.S. government's borrowing costs. The government posted a record $1.7 trillion deficit for the most recent fiscal year, in part due to higher interest payments.