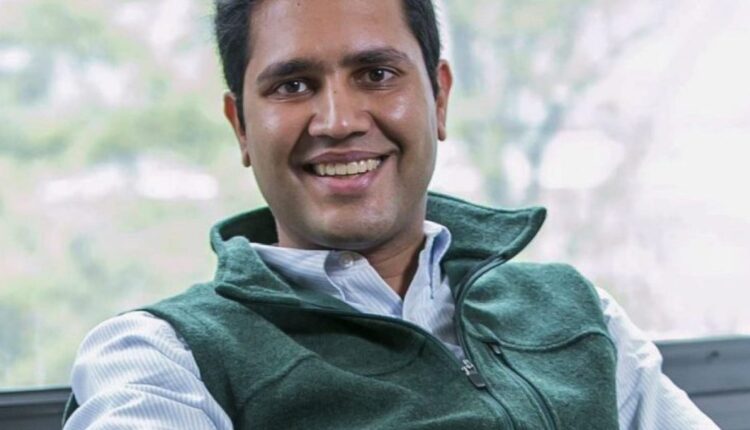 Vishal Garg, Better.com CEO, has worked 'really hard' to be better boss
Vishal Garg can't have made many friends during his tenure as boss of mortgage provider Better.com.
Two years ago the founder of the online broker made headlines around the world for laying off 900 employees via Zoom with immediate effect—just days before Christmas.
Additionally, Garg managed to twist the mass sacking into a point of personal development, telling staff on the call: "The last time I did it, I cried. This time I hope to be stronger."
Yet the man who once berated his employees with the words "YOU ARE EMBARRASSING ME" claims he has learned his lesson, pledging to grow as a leader without resorting to all-caps tirades or mass layoffs.
In an interview with Tech Crunch, Garg blamed his mistakes on simply being too focused on the company's mission and delivering growth. 
"I've worked really, really hard to change the way that I show up to the team every day, and to be more empathetic and to treat them with the same level of kindness that I showed our customers," he told the publication in remarks published on Wednesday.
It would indeed be a change for Garg, who has confessed to logging onto professional site Blind under an alias to vent frustration at staffers for effectively "stealing" from his company.
It may not be a surprise then that Garg's workforce does not give the financial services company— which aspires to approve mortgage loan applications within just one day of filing—particularly high marks as an employer.
Better.com currently has a rating of 2.9 out of a possible 5 on recruiting platform Glassdoor, well below the 3.7 of an average company. Only 26% of his staff would currently recommend working there to a friend and a paltry 15% approve of Garg's performance. 
Over the past 18 months, nine out of ten employees have left the business, while annual net losses more than doubled in size from $301 million in 2021 to $889 million last year.
Stock market dream
But Garg believes his fortunes could now change, with the Better CEO insisting he has undergone "a lot of leadership training." 
The CEO is hoping to enjoy the same kind of success on the stock market as VinFast Auto, when shares of Better debut later on Thursday under the ticker symbol BETR. 
Just like Vietnam's first-ever domestic carmaker, Better is avoiding the more strenuous path of a conventional IPO share offering, in favor of a reverse merger with a blank-check acquisition firm, or SPAC.
These listings, popular during the 2021 tech bubble, are a preferred means to tap equity funding among less mature companies that otherwise would find the door to capital markets shut in their face.
Any investors considering whether to buy shares should know Garg has realized that fostering a poor workplace environment is not necessarily conducive to delivering on the company's mission.
"I think I've learned now that in order for our customers to be delighted, our teammates also have to feel delight," he told Tech Crunch.