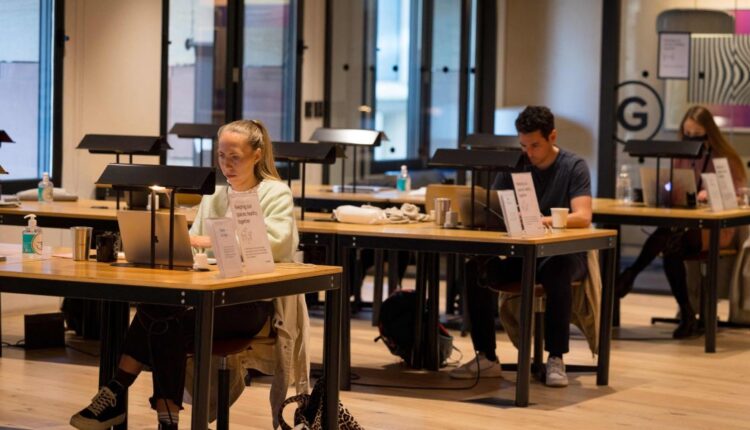 WeWork plans bankruptcy filing as soon as next week, report says, in startling reversal from its heady days as a tech industry superstar
WeWork plans to file for bankruptcy as early as next week, the Wall Street Journal reported Tuesday. 
The company had one of the most dramatic trajectories of the last startup boom — reaching a valuation of $47 billion before a disastrous attempt at an initial public offering and challenges to its co-working model during the pandemic. 
In a filing Tuesday, the company said it has been holding discussions with creditors about "improving its balance sheet" and taking steps to "rationalize its real estate footprint." On Monday, the company entered into a forbearance agreement with its creditors that will end in seven days. 
A spokesperson for the company said it would "not comment on speculation," and pointed to the filing, saying the forbearance agreement will give the company "time to continue in the positive conversations with our key financial stakeholders and engage with them to implement our ongoing strategic efforts to enhance our capital structure." The company has "a clear, long-term vision for the future," the spokesperson said.
The New York-based co-working company debuted in 2010, just as the market for venture capital was beginning a decade-long boom. With co-founder Adam Neumann as its charismatic pitchman, WeWork raised billions of dollars and grew rapidly, often doubling in revenue each year. At its peak, it was one of the country's most valuable startups and operated offices around the world. 
It also dabbled in somewhat tangential projects, like a private elementary school called WeGrow, two residential buildings called WeLive, and a gym concept called Rise By We.
WeWork may file its Chapter 11 petition in New Jersey, the Journal reported. 
Subscribe to the CFO Daily newsletter to keep up with the trends, issues, and executives shaping corporate finance. Sign up for free.