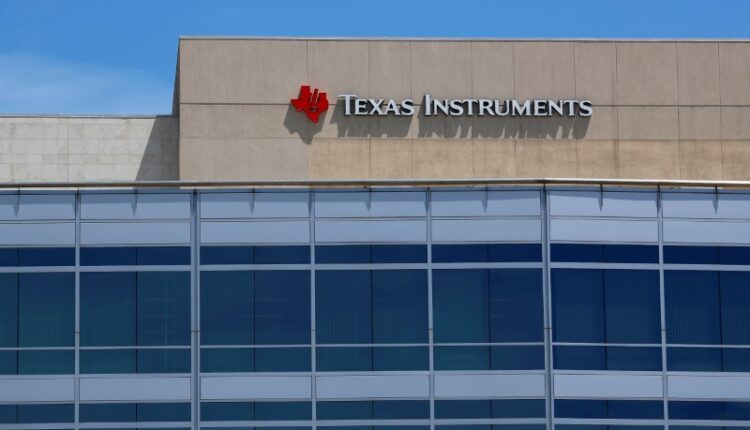 Why Texas Instruments (TXN) Stock Is Down Today By Stock Story
Why Texas Instruments (TXN) Stock Is Down Today
What Happened:
Shares of analog chip manufacturer Texas Instruments (NASDAQ:)
fell 5.38% in the morning session after the company reported weak third quarter results, with revenue missing analysts' expectations as "industrial weakness broadened across sectors." During the earnings call, management noted that Japan was the only region that saw growth year on year. The company added that the expected post-COVID rebound is yet to materialize in China, which is home to some of the industrial business. Profitability declined, with gross and operating margins falling year-over-year. Guidance was also underwhelming, with the revenue outlook for the next quarter coming in below Consensus estimates. Overall, it was a weaker quarter.
The stock market overreacts to news, and big price drops can present good opportunities to buy high-quality stocks. Is now the time to buy Texas Instruments? Find out by reading the original article on StockStory.
What is the market telling us:
Texas Instruments's shares are not very volatile than the market average and over the last year have had only two moves greater than 5%. In context of that, today's move is indicating the market considers this news meaningful, although it might not be something that would fundamentally change its perception of the business.
The biggest move we wrote about over the last year was three months ago, when the stock dropped 5.77% on the news that the company reported second quarter results that beat analysts' revenue and EPS expectations. On the other hand, its underwhelming revenue guidance for the next quarter was disappointing, and its gross margin declined. Additionally, the company burned cash compared to the positive cash inflows reported in previous quarters. Management added that Texas Instruments "experienced weakness across our end markets with the exception of automotive." Overall, this was a mixed quarter for Texas Instruments.
Texas Instruments is down 13% since the beginning of the year, and at $142.11 per share it is trading 23.6% below its 52-week high of $186.08 from July 2023. Investors who bought $1,000 worth of Texas Instruments's shares 5 years ago would now be looking at an investment worth $1,550.